As a newly graduated personal trainer in Birmingham, are you struggling to fill your client schedule? Do you find yourself with empty hours throughout the day and fewer profits as a result of it? A successful personal trainer has a fully booked schedule with clients who are eager to start their next workout. How can you get a fully booked client schedule and grow your business?  Let's take a look at some ways that you can fill your client schedule quickly and easily today.
There are many ways to grow a business, but personal training is different and requires a different way of doing things. If you find yourself constantly looking for clients to fill your schedule, keep reading as we are going to provide some tips that will help you get a fully booked client schedule in no time.
Here are 5 ways to get a fully booked client schedule:
Look the look
Personal training is as much about appearance as it is about knowledge. To gain more clients, you have to look the part. And that doesn't just mean physically, you should also dress the part. If you are hanging out in the gym, you should be wearing workout gear. Clients want to see right away that you are a personal trainer.
Make sure clients see you
If you want to train more clients, then you have to be around the gym and building relationships with members. Being a familiar face in the gym is important as it will lead to credibility.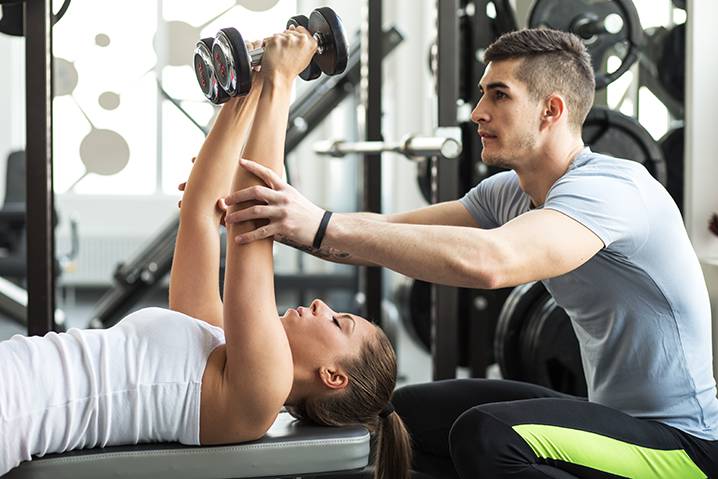 Be different, not radical
Many personal trainers have different views on working out and some take those views too far. Avoid being radical in your training as this will often turn clients away as they want to see results and your radical methods may seem like hype to them. Stop worrying about being unique and focus on the basics.
Create a niche
To be an effective personal trainer wills a full client schedule, you should create a niche for yourself. Do what you are good at and you will become the go-to guy or girl in the gym. Most people looking for careers in personal training, already have a niche in mind when attending a PT Course Birmingham. If you specialize in weight loss, focus on that. If you are a bodybuilder and can help your clients build muscle, do that.
Build a community that provides value to everyone.
Create a community of followers in the gym and on social media and watch your schedule fill up and your business grow. A successful personal trainer finds ways to bring his or her clients together and build upon each other's energy. Introduce your clients to each other and create special training events where you can teach a new technique in a group setting.
If you are considering a career in personal fitness, and want to know how to become a personal trainer in Birmingham, contact Origym today and experience the best fitness instructing course the industry has to offer.
 If you enjoyed this article, please feel free to share it on your favorite social media sites.